Learning some Chinese key phrases…
A small part of Chinese population can speak English today. The % evolves quickly with the new generations but you need to know that it is really complicated to live in Shanghai or Beijing without speaking Chinese Mandarin.
To break the language 'Great Wall', I have started couple of weeks ago to look at the Chinese language with different teaching aids (podcasts, learning online lessons, some books for 'dummies'…). Learning a new language is not easy as you may know. This is also true and confirmed for Chinese.
After several weeks with these teaching aids, I had got a feeling that I was spread to thin. I changed my learning technics and focus only on one course that one colleague who learnt Chinese in Beijing university loaned me (thanks CAB ;)) : Road to Success.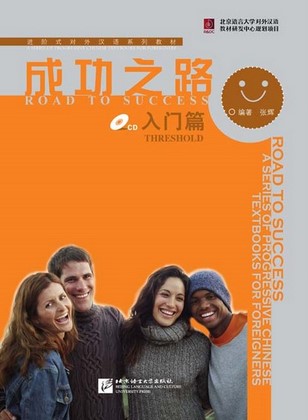 This methodology is really helpful and make my life easier :
Learning of the Chinese pronunciation with specific details on how to pronunce these sounds
Oral and written exercices
Some specific parts on how to write Chinese characters on each lesson
I think that I will start again from scratch during my Chinese lessons in Beijing but it will be helpful to already have acquired some basis on the pronunciation and the writing.
I also bring in my pocket a small book from Lonely Planet which will be really helpful on some strange situations in the coming weeks…