First step on the travel: which guide should I buy ?
As I speak both French & English, I had a broad spectrum of guides available on the shelves about Beijing and China. Following my previous travels around the world, I selected 3 famous editors which always fullfil me, Lonely Planet, Rough Guides & Le Routard.
I had a deep look on these guides and I selected 2 different types, those dedicated to my new home, Beijing and those dedicated to the whole country, China.
Beijing Guides :
Lonely Planet – Pékin en Quelques Jours (FR)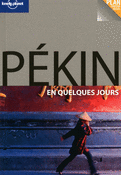 First book that I bought as soon as I knew that I will leave this year.  Latest edition was published in September 2010 which highlights the latest changes in a really growing city.
Good guide but not enough details for a future Beijigner. It allowed me to learn interesting things about the city and the neighborhoods.
It will be really useful for people who are visiting the city for few days. I gave it to my parents so they will be ready when they come to visit me.
More information on the Lonely Planet webpage.
I discovered the Rough Guides during a trip in Indonesia. They are really focused on young people who like to get out, party and discover new places. It is really the right counterpart to the Lonely Planet which is more Tourist oriented.
Unfortunately, this edition was published 3 years ago (April 2008) and Beijing really evolved since this date…
A must have if the latest edition is published only few months before your travel.
More information on the Rough Guides webpage.
China Guides :
Lonely Planet – Chine (FR)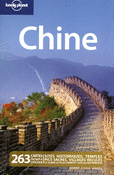 Really good guide which contains all needed information. Lonely is still my choice when I plan a trip abroad. It will be my next purchase. I am still hesitating between French Version (September 2009) and the English one (next Edition planned for May 2011).
More information on the Lonely Planet webpage.
You can have a look on my previous comment for Rough Guide Beijing. New and Out of the ordinary places are presented in this guide.
The current Edition is a litte bit old (April 2008). I am waiting the new one to buy it and discover atypical things.
More information on the Rough Guides webpage.
Guide du Routard Chine (FR)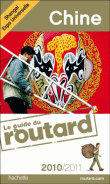 A well known guide for French tourists but I am always puzzled when I used them. A little bit too Frenchy for me…
The latest Edition (April 2010) was publised recently compared to the other guides. It is the default choice if the previous ones are not republished soon.
More information on the Fnac website.
As you may know, lot of other guides and travelers' stories are available on the Web. I will speak about it in a future post. Stay tuned…